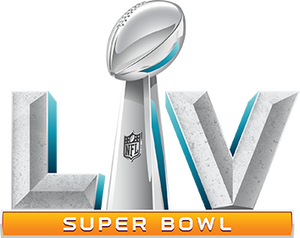 Super Bowl LV-55 in Tampa Bay | 07.02.2021
The Super Bowl is coming!
On Sunday, February 7th (Here in Germany on the night of Monday, February 8th) the two champions of the AFC and NFC meet for the final Superbowl.
This year's Superbowl LV will be contested by the Kansas City Chiefs and the Tampa Bay Buccaneers.
Superbowl 55 is taking place in Tampa Bay, Florida this year. Superbowl 54 was already held in Florida last year, but at that time it was held in Miami.
And there is another piece of news:
It is the first time that the home team (ie the Tampa Bay Buccaneers) plays the Superbowl in the home stadium.
Tom Brady ignited a new fire in the team with his move to the Bucs, which has now carried the Bucs to the Super Bowl. On the other hand, the Chiefs have played a very strong and confident season (only 2 losses) and are known for their extremely dangerous offense.
The GOAT (Brady) versus the "Young MVP" (Mahomes).
A very exciting Superbowl awaits us!
---